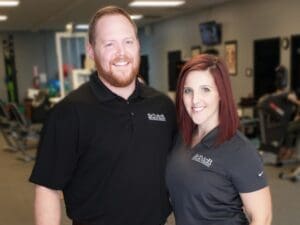 Our staff works as a team to provide you with the best care possible. We want patients to feel like they are part of the STAR family when they come to us for Physical Therapy. We provide hands-on, individualized care for all of our patients. This ensures our clinicians spend the time necessary to get our patients better quickly.
In addition to orthopedic physical therapy, we also offer:
We feature a McKenzie Certified Therapist (Cert. MDT). McKenzie trained therapists can assess your pain, quickly identify the cause(s), and then treat your symptoms appropriately. In many cases, McKenzie trained therapists can educate you to treat yourself so that you do not become dependent on attending too many physical therapy appointments. Patients that have been treated and educated by McKenzie therapists can also manage their symptoms in the future and may prevent future physical therapy visits.
We also feature a Certified Orthopedic Manual Therapist (COMT). Certified Orthopedic Manual Therapists utilize hands-on manual treatment techniques to evaluate and treat a patient's joints, muscles, nerves, and connective tissues to facilitate healing and restore function.
STAR makes scheduling your physical therapy appointment easy. Simply call our clinic, provide us with your insurance information, let us know what your injury is and we will take care of the rest. STAR accepts most major insurance plans and we will contact your insurance provider(s) to verify your benefits before your initial visit. To learn more about the new patient experience, click here.
If you or a loved one need physical therapy, give us a call or stop by our clinic to learn more. We would love to care for you.